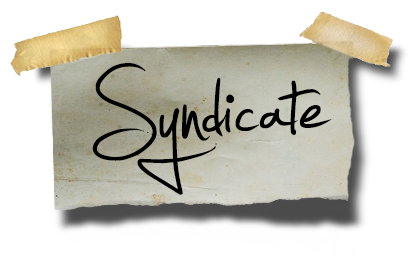 If you are interested in syndicating The Asylum, below are some stats and goals of the program.
Ryan Daniels broadcast history
As a child of 80's and early 90's rock & metal, Ryan has been involved in music for over 2 decades. The passion spawned around age 15 with local bands around Texas. He began his radio journey in college at KWSB (Western State College of Colorado). For the next 12 years, he has continued as an air talent and imaging guru in Active Rock & Classic Rock stations, expanding his knowledge of the artists, time relevance and radio industry.


Ryan, creator of Horns High Media, continues as an Independent Voice Talent, Graphic Artist and Radio Producer. The newest quest is taking 3 radio shows that have been produced as podcasts and Internet radio shows to syndicated FM radio.
Asylum description and difference
The Asylum successfully launched Nov 11, 2011. The only time for the next 100 years the date was 11.11.11!!! The Asylum joins the world wide celebration of "Metal Day"…


Following the foundations laid by bands such as Deep Purple, Rush, Sabbath; and the sound & attitude developed by the likes of Blue Cheer, MC5 and the Who; and more in the 60's - 70's. The Asylum focuses on the "Golden Age" or "Metal Arc" from the late 70's to early 90's; before the upstart of grunge, nu metal and rock artists such Peal Jam, Nirvana; Disturbed, and Rob Zombie. You will also hear more from our bands than just the top 'hits' of their time. After all, this is about the evolution of music.


The Asylum could be classified similar to shows such as Dee Snider's House of Hair, and Harlan Hendrickson's Monsters of Rock. The Asylum difference is not to be just another Hair metal show. Our target programming focuses on more metal than hair. Core artists include Black Sabbath, Iron Maiden, Judas Priest, Metallica, Alice Cooper, Dio and Motorhead. Other categories include Dokken, Queensryche, UFO, GNR, Megadeth, the Cult, Pantera, Motley Crue, Ratt, Testament and more. We also throw in new/recent releases from: Saxon, Black Country Communion, Slash, Anthrax, etc.

Demographic and stats
Target demo is M 25-54; any fan of metal, 80's rock and the women who inspired it!!! This era includes one of the most loyal fan bases not limited any market or market size.


The Asylum has been building an audience on Social Media, FM and Web Radio Stations and live appearances. We continue to receive good numbers from our affiliates/carriers, in addition to over 120 views per week from Soundcloud. Growth is steady in facebook, and total website activity.


Ryan Daniels brings a current fan base on line and radio listeners that will also help support the growth of the Asylum, built over his career on the air, since 1997.


Planned future features, guests and growth
Features will include concert updates & tour info, sound bytes from the artists, current news and events (feeds from Frontiers Records, Head First Entertainment, Roadrunner, Nuclear Blast, Ultimate Classic Rock.com, Blabbermouth.net, MetalInjection, Revolver Magazine, and our own collection of relevant news sources)


Interviews from artists, as often as we can get them!


Appearances and event packages for tours, special shows and music events (such as SXSW, Rocklahoma, X-Games.)
Get Syndicated
Run The Asylum on your radio station with a new 2 hour show every weekend. Each show can be downloaded from a specified web location, or via DropBox.


Horns High Media is an independent production company, not a corporate marketing agency. Each hour will include our own ad brakes, and leave 10 min for local breaks. We do ask for up to 16 barter spots (up to 8 individual units-2x each) each week with no day-part specification, and promos (we provide) in your own programming. We'll also provide branded station liners. You are also welcome to have your own promo/ reads that you regularly use for stations features. We will also include affiliate stations links from our website and social media, and ask you include the Asylum in your programming schedule, features, and/or air-staff pages.


Radio station affiliates may opt to run a 6-month schedule, or sign straight into the standard 1-yr schedule. Renewals/ cancellations must be notified 30days in advance. Changes to time slot must be notified at least 1 week prior. Invoices and affidavits to be exchanged at the end of each month (or quarter pending your traffic dept)